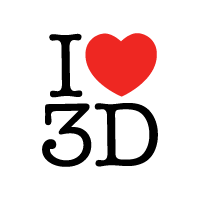 We Love 3D
Innovation is driven by bright and passionate people. At 3dvisionlabs we love what we do: We develop the next generation of depth camera technologies. With our products we give future intelligent environments and robots a superhuman sense of vision. With HemiStereo® we enable new applications of AI-powered perception in areas like Smart Buildings, Robot Navigation or Retail Automation.
Innovation made in Saxony
Home of 3dvisionabs is Chemnitz in the German federal state of Saxony. The Chemnitz-Zwickau region, cradle for the German automotive industry is the traditional heart of Saxony's economy. With a century-long history of industrial culture the Free State is a great place for researchers, engineers and entrepreneurs.
Chemnitz is also great for recreation. For example, the UNESCO World Heritage Natural Park Erzgebirge is located near our headquarters. A great place for hiking, cycling and above all skiing. Innovative through Research
Innovative through Research
As a technology start-up science naturally plays an important role for us. Our core technology HemiStereo® is a result of multiple years of research in the field of computer vision. Until this day research is paramount in our daily work. In order to keep and increase our competitive advantage in the area of depth sensing, we're continuously pushing the limits of stereo vision and integrating advanced AI into our smart sensing product.
3dvisionlabs was awarded with the seal "Innovative through Research" for the years 2020 to 2023, honoring the company's commitment to research and education.
Award-winning Innovation
As a Chemnitz-based start-up, we have strong connections to the region of southwest Saxony as well as its industrial history. With our camera technology, we hope to make a valuable contribution to the future of this tradition.
For the seventh time, a jury of independent experts has selected the ten best in machine vision. We are honored, very proud and grateful that our HemiStereo camera has received an exclusive recognition by inVision.
Our History
Every innovation is a product of its unique history – and so is HemiStereo®. The lack of wide-angle depth sensing cameras hindered many applications of people sensing. This made our founders wonder whether the inherent limitations introduced by perspective stereo vision could be overcome.
Over time the idea took shape – today we are proud to provide our revolutionary technology to capture a complete room in three dimensions with a single sensor. This is how 3dvisionlabs came into being.
2012
Our Founders met at Chemnitz University of Technology.
2014
Led by our Co-founder Michel Findeisen the team published its first papers about real-time omni-directional stereo vision.
2017
Supported by the EXIST Business Start-up Grant 3dvisionlabs GmbH is founded in August 2017.
2019
German technology start-up fund "Technologiegründerfonds Sachsen" (TGFS) invests in 3dvisionlabs GmbH.
2020
Grown to a team of ten 3dvisionlabs releases it first product HemiStereo DK1.
Get in Contact with Us
You are interested and want to learn more about our products and services? You need some support with your project? No problem! Come to our contact section and reach out to us. We Aae glad to help!
Contact Us