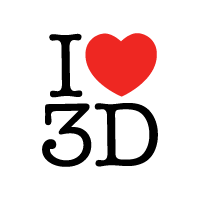 Driven by a 3D Vision
Innovation is driven by bright and passionate people. At 3dvisionlabs we love what we do: We develop the next generation of depth camera technologies. With our products we give future intelligent environments and robots a superhuman sense of vision. With HemiStereo® we enable new applications of AI-powered perception in areas like Smart Buildings, Robot Navigation or Retail Automation.
Meet the Team
We're a small team of technology enthusiasts, code lovers and problem solvers. We value the incentive of tinkering and deeply enjoy finding solutions to difficult questions.
Dr. Holger Finger
Senior Application Engineer Machine Learning
Jonas Ostravsky
Working Student Product Design
Lars Meinel
Co-Founder & CEO
Lucy Schulze
Marketing Specialist
Markus Heß
Co-Founder & Head of Development
Dr. Michel Findeisen
Co-Founder & CEO
Nico Schaefer
Working Student Autonomous Driving
René Richter
Machine Learning Engineer
Rico Hegewald
Project Manager
Sebastian Weiss
Working Student Software Development
Innovation made in Saxony
Home of 3dvisionabs is Chemnitz in the German federal state of Saxony. The Chemnitz-Zwickau region, cradle for the German automotive industry is the traditional heart of Saxony's economy. With a century-long history of industrial culture the Free State is a great place for researchers, engineers and entrepreneurs.
Chemnitz is also great for recreation. Only a short drive from our headquarter the UNESCO World heritage site of Ore Mountain Nature Park is a great spot for hiking, biking or skiing. Our History
Every innovation is a product of its unique history – and so is HemiStereo®. The lack of wide-angle depth sensing cameras hindered many applications of people sensing. This made our founders wonder whether the inherent limitations introduced by perspective stereo vision could be overcome.
Over time the idea took shape – today we are proud to provide our revolutionary technology to capture a complete room in three dimensions with a single sensor. This is how 3dvisionlabs came into being.
2012
Our Founders met at Chemnitz University of Technology.
2014
Led by our Co-founder Michel Findeisen the team published its first papers about real-time omni-directional stereo vision.
2017
Supported by the EXIST Business Start-up Grant 3dvisionlabs GmbH is founded in August 2017.
2019
German technology start-up fund "Technologiegründerfonds Sachsen" (TGFS) invests in 3dvisionlabs GmbH.
2020
Grown to a team of ten 3dvisionlabs releases it first product HemiStereo DK1.