We Offer Great Workplaces
We're a small team of technology enthusiasts, code lovers and problem solvers. We value the incentive of tinkering and deeply enjoy finding solutions to difficult questions. Join our team now and enjoy the benefits of working on new and innovative products in a young tech startup: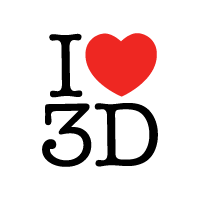 Our Mission
At 3dvisionlabs we love what we do: developing the next generation of depth camera technologies. Humans perceive the world in stereoscopic 3D and so should machines. With our products we even try to give future intelligent environments and robots a superhuman sense of vision. With HemiStereo we power new applications of AI-enabled perception in areas like Smart Buildings, Robot Navigation or Retail Automation.
Current Openings
In order to leverage the capabilities of the integrated AI compute platform we are looking for an exceptional machine learning and software engineers. Apply for one of our open positions now and join our team!
If you can't find a job description that fits your needs, feel free to contact us under jobs@3dvisionlabs.com.
Any Questions?
You couldn't find a certain information about a job description? You have questions about our products or the team? Feel free to contact me by email or phone.
Dr. Michel Findeisen
Telephone: +49 371-33716555
Email: jobs@3dvisionlabs.com
Application Form
You can use the form below to apply for a career at 3dvisionlabs. If you have any questions do not hesitate to contact us via jobs@3dvisionlabs.com.