HemiStereo & NVIDIA Jetson
Powering the Next Generation of Autonomous Machines
We're partnering with NVIDIA® to leverage the potential of the industry-leading AI platform in your vision solution. From our Jetson™-powered HemiStereo® products to fully custom-made vision solutions, we offer many ways to equip you project with powerful AI.
World's Most Powerful 3D Cameras Are Powered by NVIDIA Jetson
Our HemiStereo products are world's most powerful depth sensing cameras, providing the widest field-of-view and the highest resolution of any depth sensing technology available.
Integrated Edge AI
All HemiStereo products integrate NVIDIA® Jetson™ for building powerful machine vision right within the intelligent camera device.
Jetson is the leading AI-at-the-edge computing platform with over half a million developers. With pre-trained AI models, developer SDKs and support for cloud-native technologies, developers can build autonomous machines, smart factories, healthcare applications and more.
Made for Developers
For developers, HemiStereo NX provides a great entry if you want to leverage NVIDIA's AI technologies together with our industry-leading depth-sensing performance. HemiStereo NX comes as a pre-build Developer Kit with either a Jetson Nano™ or Jetson Xavier™ NX. With full root access to the L4T operating system, flexible IOs and an easy-to-use SDK there are no limits for you AI application.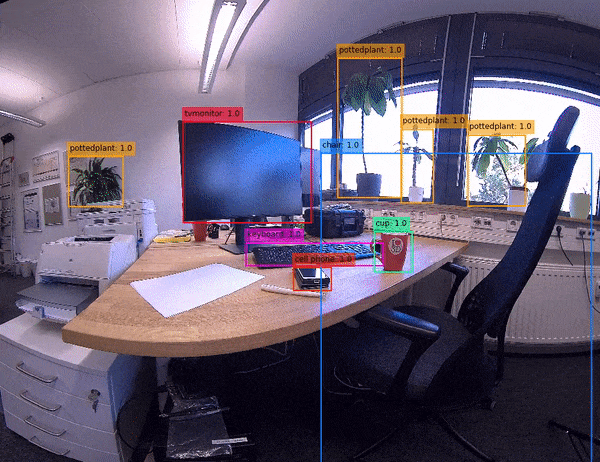 We are an NVIDIA Preferred Partner
25 years ago, NVIDIA pioneered accelerated computing to tackle challenges ordinary computers cannot. More recently, GPU deep learning ignited modern AI — the next era of computing.
From small-formfactor edge-computing to super-computers in data centers, NVIDIA provides the hardware and software that acts as the brain of computers, robots, and self-driving cars that can perceive and understand the world.
We're proud to be part of the NVIDIA family and thereby provide the industry-leading AI platform to your vision solution.
Get Your Custom Vision Solution
There is no off-the-shelf AI-enabled camera solution that fits your needs? You need a customized vision system or completely newly developed product? Our engineering team and partners have specialized in this field for years.
3D Vision System Design
As the name implies, we are experts in the design and development of 3D cameras and vision systems. You need a specific measurement range, accuracy or resolution? You have restricted build volume, special environmental conditions or fast cycle times? No problem, we customize an existing product or design a completely new camera exactly to your spec.
Embedded Development
Make your product smart by including real-time edge-AI computing – powered by NVIDIA® Jetson™. With our year-long experience in embedded design using GPU and CPU architectures we develop a embedded solution that fits your budget.
AI Software Engineering
We bring Visual AI to you use-case using the latest advances of neural networks and deep learning. Avoid the time-consuming process of creating and optimizing models from scratch. Using the NVIDIA production quality pre-trained models and NVIDIA Transfer Learning Toolkit (TLT) our team of AI application experts builds your computer vision system for your specific application.
Talk to an Expert Today
Ready to get started? Fill out the contact form or give us a call. We will schedule a personal phone or web call within 24 hours or less.
In A Hurry?
You want to call someone directly? Use the phone number below:
+49 371 3371 6555