Depth Sensing of Complex Scenes
Developing AI-based scene understanding for complex environments is a difficult task. Explore new techniques to build real-time systems that can understand complex scenes with the help of hemispherical point clouds and AI at the edge.
Depth Sensing Expanded
HemiStereo® is the world's first depth sensing technology able to capture hemispherical RGB-D data (color images and depth information). Based on a special trinocular camera setup, it allows to measure depth for an extremely large volume with both large lateral resolution and high axial accuracy. The sensing device integrates AI supercomputer NVIDIA Jetson TX2 in order to allow real-time GPU-based inference using deep neural networks.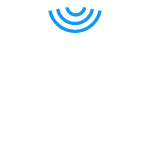 Hemispherical 3D vision allows precise people tracking and analysis in large observation areas. Use-cases include personal safety, retail intelligence or smart home.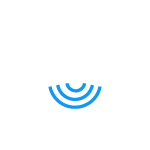 Autonomous robots and drones require accurate perception of the surrounding. Hemispherical 3D vision allows a drastically reduced number of sensors.
Take Virtual Reality to the next level. Develop new tracking and interaction technologies using hemispherical 3D vision.
Enable new revenue potentials by optimising production and logistics processes. Hemispherical 3D vision allows new way of human-machine interaction.
Bringing Depth Sensing to new Applications
HemiStereo® allows machines to perceive complex scenes from a single point in space. This enables new applications of scene understanding, including Retail Intelligence, Industry Automation and Smart Home.
HemiStereo® Developer Kit 1
Hemispherical Color and Depth
Get started!
Join our community and become a HemiStereo developer or pre-order HemiStereo Developer Kit 1 today.